YOGASPHERE, Yoga Alliance registered school (RYS500), offers valuable trainings and immersions for yoga teachers and sincere practitioners. You do not have to be a teacher or want to be one to enroll in these delightful and deep offerings, interest in growth and self-knowledge is more than enough!
Yoga Alliance Certified Oct 2020- March 2021
Yogasphere has adjusted our schedule to be "Covid" responsible and safe! We are limiting our class size, and will have more options for participating online for philosophy and meditation sessions. We will still offer plenty of in-person instruction while adhering to the highest safety standards (exceeding state guidelines).  Email cathyyogasphere@gmail.com for complete details whether interested in teaching or a complete immersion in yogic wisdom to enhance your personal practice and life!
We offer core weekends with Saturday and Sunday hours, Friday evening specialty sessions, small group and private sessions, mentoring and video practice guides for each training weekend!
Our distinctive, Yoga Alliance certified Teacher Training 200 Hour program is designed for students interested in a thorough, invigorating exploration of the practices of yoga, which includes asana, meditation, pranayama, philosophy and more. Upon successful completion of the requirements for this program, students will be eligible for certification by Yoga Alliance at the 200 Hour Level. our next training begins in October, 2020!
Want a dynamic combination of finely designed group and individual instruction? This program is for you- it runs on 12 selected training weekends from Oct  2020 to March 2021:  Saturdays (12:30-6:30 pm) and Sundays (1 – 7 pm) as well as 5 Friday evening sessions (6-8 pm) on alternate weekends. We provide group learning to increase community and confidence as well as personalized instruction through private sessions, mentoring, core focus groups and practice video guides.
We have over 10 years experience in shaping creative, knowledgeable and successful teachers. If you are interested  in a thorough, invigorating exploration of the practices of teaching yoga, including asana, assisting, meditation, pranayama, philosophy and more, check us out!    See our brochure below for more info including weekend dates and times, and curriculum! Early Bird tuition $2900 (deposit by Sept 15), Regular tuition $3200, payment plans available!
Info sessions scheduled upon request to accommodate your schedule!
For details of our Early Action Program :
For our curriculum and program details for 2020-2021:
200 Hour Yogasphere Teacher Training Brochure
To apply, please email completed application to cathyyogasphere@gmail.com:
200 Hour Teacher Training Application
CEUS ~ Information given for eligible workshops and teacher trainings in individual descriptions on our website where applicable.
Foundational Texts and Practices of Yoga~ Yogasphere 50 Hr Immersion
with Catharine Armstrong Frank
Do you really love yoga and want to learn more? Are you interested in gaining a more thorough understanding in the foundational practices and traditional texts of yoga?
This course can be taken all online, or a mixture of in-person and online as highest safety standards allow! Mini-immersions in only the Foundational Texts (6 Saturdays) or Foundational Practices (6 Saturdays) also available, email cathyyogasphere@gmail.com!
This immersion is for those with a quest to go into the teachings of yoga to explore their own mind and the world it projects. It will provide a forum for deep learning, community and self-discovery through immersion in the study of four traditional texts of Yoga and the foundational practices that are taught in them. The sages who received and made accessible these invaluable teachings are said to have received the wisdom as direct transmission, which would account for their continued relevance through the ages. Discussion, group practice, community Slack channel, support and elucidation of the complex texts will provide access to their application toward spiritual growth and more balanced daily life!
We will cover the following topics over the course of 6 months on 12 Saturdays from 12:15 – 3:15 pm (ending time may vary slightly)with additional monthly Monday evening practice sessions on Zoom:
The Texts:
The Bhagavad Gita, The Yoga Sutras, The Ramayana, The Vijnana Bhairava Tantra.
The Foundational Practices:
Pranayama, Meditation, Sanskrit Alphabet, Subtle Body, Ayurveda, Asana.
Saturday Dates:
2020: Oct 10, Oct 24, Nov 7, Nov 21, Dec 5, Dec 12
2021: Jan 9, Jan 23, Feb 6, Feb 20, Mar 6, Mar 13
Monday ZOOM Dates TBA
This is an immersion for dedicated students who desire to learn what the authentic practices of yoga are and how they can transform life through practice and study. This course will provide you with the tools and understanding to deepen your own yoga practice throughout the 6 months we are together, as well as continue on your own afterwards in sadhana (dedicated practice) to explore and grow. Certificates of completion from Yogasphere will be given.
With completion of a research project, this immersion can be taken and used for 50 hours of Yogasphere Advanced Teacher Training additional hours for those who have completed the 150 HR Core Curriculum.
Tuition: $499 by Sept 1. $549 after.
Catharine Armstrong Frank, the lead teacher for this immersion and co-owner of Yogasphere, is authorized at the highest level by Yoga Alliance and by her teacher, Parvathi Nanda Nath Saraswati (recognized lineage holder in Sri Vidya) and has thousands of hours experience in teaching and practicing yoga over the course of 20 years. She holds a MS in Chemistry, and is the mom to 4 children and 1 puppy.
PLEASE REGISTER by EMAILING CATHYYOGASPHERE@GMAIL.COM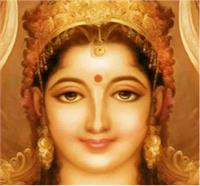 Sept 2020 – May 2021
6 Weekends- Sat 12:30 – 4:30 and Sun 12 – 4 PM
(Sep 26,27; Nov 14,15; Jan 16,17; Feb 27,28; Apr 9,10; plus May 22 optional) 10 Monday ZOOM Remote Sessions 7:15-8:30 PM
OR Individual Sadhanas as 40 Day Modules, starting as follows:
Maha Tara  Sept 26,27
Tripura Sundari Nov 14, 15
Bhuvaneswari  Feb 27,28
For interested students, practitioners and teachers of yoga!
YOGASPHERE, offers an extensive, in-depth immersion into authentic, powerful Maha Vidya Devi practices for dedicated students, practitioners and teachers of yoga! This immersion will be fully recorded, allowing for in-person or remote attendance as needed to accommodate your schedule.
The ten Mahavidyas, or Wisdom Goddesses, are full aspects of the feminine divine (devis) that bring a unique force that guides practitioners toward liberation. The authentic Tantric practices we will employ allow us to approach these energies  from an experiential or devotional viewpoint. By developing a relationship and understanding of these devis through sadhana, we will traverse various states of inner awakening along the path to enlightenment.
This intensive program provides the structure and authentic methodologies precisely designed to catalyze spiritual growth and understanding of the self in order to embody transformation. We will work to reveal and integrate the strength, resilience and dedication to dharma needed to thrive during these difficult times and establish a dedicated group toward this.
Some experience in meditation, mantra or visualization strongly recommended, and a sincere desire to learn applied Yoga Philosophy through an accessible lens of the authentic Sri Vidya/Tantra tradition that allows those that live in the "everyday" world to embody strength, clarity, peace and purpose through practice and understanding of the habits of the mind.
The modules of the 2020-2021 Immersion will include practices in the energy of 4 Maha Vidya Devis (Goddesses) from Maha Vidya Tara, Bhuvaneshwari, Tripura Sundari, Cinnamastaa. These practices are specific to Maha Vidya energy of the dieties through the Sri Vidya lineage, and generally not the same energetic approach that would have been learned in different teachings. Meditation, mantra, visualization and self-awareness practices are intrinsic to this immersion.
The immersion begins in September 2020 and runs through Apr 2021 on 5 dedicated weekends (Saturday and Sunday), as well as in-person and web conference practice sessions in between immersion weekends.
The teacher for this immersion, Cathy Armstrong Frank, is authorized and fully approved to teach and give initiation in this Sri Vidya and Maha Vidya lineage by Saraswati River Yoga founder, Yogasphere co-founder and Yogini Adept Parvathi Nanda Nath. These authentic lineage practices of transformation are extremely rare to find in undiluted or uncorrupted form. This is a high-level immersion for serious students who desire to recognize and move through personal habitual patterns that cause difficulties in life.
If you have interest, let that initiate the desire! Contact me directly at for more information cathyyogasphere@gmail.com.
Tuition: $675  10% off for YS graduates and teachers.
First payment of $325 will hold your place for early bird tuition if received by Sept 1 with 2 additional payments of $175 in Nov and Jan.
First payment of $275 will hold your place for regular tuition if received by Oct 1 with 2 additional payments of $200 in Dec and Feb.
Monthly payment plan also available- $200 for first payment by Oct 1, $100/month Oct- March ($700 total).
For sliding scale tuition if necessitated by true financial need, please contact cathyyogasphere@gmail.com.
PLEASE REGISTER by EMAILING CATHYYOGASPHERE@GMAIL.COM
POSTPONED UNTIL 2021!


Early Admission Program~ Want to get a head start on our next 300 Hr Advanced Teacher Training Program? Our Early Admission Program allows you to apply now for an upcoming training. Upon acceptance, you can begin taking eligible workshops and trainings and accumulate credits toward the 150 Elective Credit Hours required for Yoga Alliance certification. This will give you more time to accumulate the necessary credits, 10% off qualifying workshops/trainings at Yogasphere, and is perfect for you if you are interested in the advanced training, but want to spread out the elective hours over a greater time period. The cost to enroll in this Early Admission Program is $250 (payable with application), $200 of which will be applied toward the tuition of the Core 150 Hour Program of the Teacher Training in which you enroll. Certain restrictions apply on qualifying credits, please email cathyyogasphere@gmail.com or call 215-579-6130 for more information!
Curious if the Advanced Training is right for you? email cathyyogasphere@gmail.com.
Our unique Advanced Teacher Training and Immersion Program centers around 150 hours of Training in our Core Program, consisting of 12 weekends over a 10 month period (Sept 2020– June 2021), as well as ZOOM video meetings, specialty asana classes, and the philosophy and practices of Yoga.
* For 200 Hour YA certified teachers, completion of the Core (150 Hours) and Elective (150 Hours) Programs gives eligibility for certification with Yoga Alliance at the 500 Hour Level. The Elective Program provides self-selected areas of study from accredited workshops and trainings over a 2 year period (Sept 2020 – Sept 2022). The electives are stand-alone units, allowing each person to select the topics that fit their specific interests, with 10% discount for any held at Yogasphere. Up to 50 hours of the Elective Program can be obtained at trainings outside of Yogasphere with pre-approval to ensure they meet the requirements of Yoga Alliance.
* For students and those teachers not interested in attaining the 500 Hour YA certification, the Core Weekend Training Program allows for immense personal and professional enrichment, with Yogasphere certification for 150 CE Hours given upon completion.
Info sessions scheduled upon request to accommodate your schedule!
Our 2020- 2021 schedule and detailed curriculum is here:
Yogasphere 300 Hr Adv Teacher Training
To apply, please email completed application to cathyyogasphere@gmail.com:
Advanced Teacher Training Application