Register for YS Teacher Trainings and Immersions
TEACHER TRAININGS and IMMERSIONS   June- December 2017
Radiant Summer of Yoga Weekend Immersion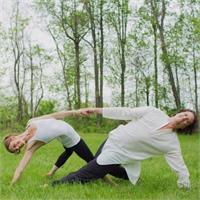 July 28th -July 30th at Yogasphere Newtown
Fri 6-9 PM, Sat 12:30 – 6:00 PM, Sun 1:00 – 6:00 PM
Join us for a beautiful weekend of yoga enrichment and relaxation! Attend the whole weekend or pick and choose the workshops or mini sessions that speak to you.
The primary focus of the immersion is to learn and hone techniques to deepen your understanding of your asana practice through precise and detailed instruction by our experienced teachers. The aim is to provide each student with the individual instruction they need to accelerate their personal practice, as well as elucidate the subtleties of yoga asana to the group as a whole.
Although we will be covering everything from meditation to advanced asana including inversions, you do not need to be an advanced student to participate fully in the immersion. Props and modifications will be taught in every segment to accommodate all levels except brand new beginners. If you sign up for the weekend or any one workshop our mini sessions are included.
Please register on our workshop page at least 48 hours in advance to guarantee a spot for the whole weekend, or full day Saturday or Sunday, for individual workshops including Friday eve, or modules register below! If you have any questions please contact Ali via email, yogaspheredoylestown@gmail.com, or call (215)579-6130. Participants in our 2017-2018 200 Hr Teacher Training Program who pay their deposit by July 26 can attend this weekend for free!
300 HR YOGASPHERE ADVANCED TEACHER TRAINING
Our Yoga Alliance certified Advanced 300 Hour Training begins September, 2017 and runs through May, 2018!
Early Admission Program~ Want to get a head start on our next 300 Hr Advanced Teacher Training Program? Our Early Admission Program allows you to apply now for an upcoming training. Upon acceptance, you can begin taking eligible workshops and trainings and accumulate credits toward the 150 Elective Credit Hours required for Yoga Alliance certification. This will give you more time to accumulate the necessary credits, 10% off qualifying workshops/trainings at Yogasphere, and is perfect for you if you are interested in the advanced training, but want to spread out the elective hours over a greater time period. The cost to enroll in this Early Admission Program is $250 (payable with application), $200 of which will be applied toward the tuition of the Core 150 Hour Program of the Teacher Training in which you enroll. Certain restrictions apply on qualifying credits, please email cathyyogasphere@gmail.com or call 215-579-6130 for more information!
Curious if the Advanced Training is right for you? email cathyyogasphere@gmail.com or attend an info session:    Apr 8, Apr 29, Jun 3, Jul 22, Aug 19 at 12 pm, Yogasphere Newtown!

Our unique 300 Hour Advanced Teacher Training Program includes 150 Hours of Advanced Teacher Training distributed over 10 core weekends that are rich in the teachings of our lineage between our Surya, Chandra, Yantra and Sadhana modules, plus mentor meeting, practice teaching, class observations and assisting that span a 12 month period. The remaining 150 hours are distributed between elective workshops over a 2 year period that you select and pay as you go. You may take up to 50 hours of this part of the training outside of Yogasphere (with pre-approval) as we recognize you may have an interest that our training does not cover. It is designed to give you the tools you need as a teacher to bring the many aspects of yoga out into the world with confidence, strength and creativity. Prereq is a 200 Hour Certification from an accredited Yoga Alliance School. Upon completion of this training (in combination with your 200 Hour Certification) you will be qualified to be registered at the 500 Hour Level with Yoga Alliance. The core program has a cost of $1750, with the additional hours accumulated by paying for the additional workshops and trainings as you go.
For our 2017- 2018 curriculum, schedule and tuition details, check out our brochure:
Yogasphere 300 Hr Adv Teacher Training 2017 – 2018
To apply:
Advanced Teacher Training Application
200 HR YOGASPHERE ADVANCED TEACHER TRAINING
Our distinctive, Yoga Alliance certified Teacher Training 200 Hour program is designed for students interested in a thorough, invigorating exploration of the practices of yoga, which includes asana, meditation, pranayama, philosophy and more. Upon successful completion of the requirements for this program, students will be eligible for certification by Yoga Alliance at the 200 Hour Level. our next training begins in October, 2017!
Our highly successful and inspirational teacher training is in its 11th year of producing beautifully radiant teachers that are knowledgeable,  joyful and skilled in transforming their love of yoga to an empowering expression of service to a wide variety of communities. This training explores and strengthens the body and mind, and is taught by certified, experienced teachers from the Yogasphere staff. Our program provides a rich and profound learning experience from which balanced, radiant teachers naturally emerge.
Our early action program for enrollment is open now and allows for significant discounts on classes and tuition upon enrollment and acceptance from Jan 1- Aug 1, 2017. Or register into the program by August 1 to get the early bird discount ($300 off full tuition) and begin the perk of included classes from August 1 through graduation in March 2017!
For details of our Early Action Program:
For our curriculum, check out our 2017- 2018 brochure:
200 Hour Yogasphere Teacher Training Brochure
To apply:
200 Hour Teacher Training Application
CEUS ~ Information given for eligible workshops and teacher trainings in individual descriptions on our website where applicable.
Yin Yoga 15 Hour Teacher Training and Immersion
Upcoming dates TBA!
Yin Yoga is a quiet and serene practice, accessible for all levels. Poses are passive and long-held, supported by a meditative focus which awakens a brilliant state of health. The practice of Yin Yoga is a perfect complement to Yang (vinyasa) Yoga. This practice derives much of its wisdom from Traditional Chinese Medicine; incorporating the meridians in order to direct the flow of prana to specific organs systems.
Would you like to share this deep, healing practice with your students, or deepen your personal understanding and practice (or both!)? Join RaeAnn Banker to explore the beauty and healing power of Yin Yoga. You'll leave with a foundational understanding of the postures and meridian theory of Yin Yoga, and 10 class sequences for your students or for your own use in practice. Certified yoga teachers will receive 15 CE Hours. Open to teachers or interested students with some background in Yin Yoga.
RaeAnn has been a full-time yoga teacher since 2001, and has led 200 and 500 Hr Training Programs at River Yoga. She is certified in Yin Yoga, to which she brings her own blend of experience, humor and practical wisdom. She is registered with Yoga Alliance at the E-500 level, their highest level of certification.