Register for YS Teacher Trainings and Immersions
YOGASPHERE, Yoga Alliance registered school (RYS500), offers valuable trainings and immersions for yoga teachers and sincere practitioners that want to expand their resources and ability to soar beyond the limitations of the known. Authentic practices, integrated skills, and focused learning are creatively employed to align passion for teaching and life with the capability to succeed in what is important to you! You do not have to be a teacher to enroll in these delicious offerings.
                                                               CHECK OUT OUR FRESH LOOK !                                             Core weekends with Saturday and Sunday hours, private sessions, focus groups, mentoring and video practice guides for each training weekend! Early Action Program saves you up to 50% off classes and 20% off workshops January- July 2019 when regular program benefits kick in upon acceptance and deposit!
Our distinctive, Yoga Alliance certified Teacher Training 200 Hour program is designed for students interested in a thorough, invigorating exploration of the practices of yoga, which includes asana, meditation, pranayama, philosophy and more. Upon successful completion of the requirements for this program, students will be eligible for certification by Yoga Alliance at the 200 Hour Level. our next training begins in October, 2018!
Want a dynamic combination of finely designed group and individual instruction? This program is for you- it runs on 11 selected weekends from Oct  2018 to March 2019, Saturday and Sundays from 12:30-6:30. We provide group learning to increase community and confidence as well as personalized instruction through private sessions, mentoring, core focus groups and practice video guides.  We have over 10 years experience in shaping creative, knowledgeable and successful teachers. If you are interested  in a thorough, invigorating exploration of the practices of teaching yoga, including asana, assisting, meditation, pranayama, philosophy and more, check us out!  We have experienced, creative teachers from the Yogasphere staff that know how to make teaching yoga work. Our program provides a rich and transformative learning experience from which balanced, radiant teachers naturally emerge. Upon successful completion of the requirements for this program, you will be eligible for certification by Yoga Alliance at the 200 Hour Level. See our brochure below for more info including weekend dates and times, and curriculum! Early Bird tuition $2900 (deposit by Aug 1), Regular tuition $3200, payment plans available!
For details of our Early Action Program:
For our curriculum and program details, our 2019- 2020 brochure:
200 Hour Yogasphere Teacher Training Brochure
To apply, please email completed application to cathyyogasphere@gmail.com:
200 Hour Teacher Training Application
CEUS ~ Information given for eligible workshops and teacher trainings in individual descriptions on our website where applicable.
Yoga Alliance Certified, Sept 2019 – June 2020


Early Admission Program~ Want to get a head start on our next 300 Hr Advanced Teacher Training Program? Our Early Admission Program allows you to apply now for an upcoming training. Upon acceptance, you can begin taking eligible workshops and trainings and accumulate credits toward the 150 Elective Credit Hours required for Yoga Alliance certification. This will give you more time to accumulate the necessary credits, 10% off qualifying workshops/trainings at Yogasphere, and is perfect for you if you are interested in the advanced training, but want to spread out the elective hours over a greater time period. The cost to enroll in this Early Admission Program is $250 (payable with application), $200 of which will be applied toward the tuition of the Core 150 Hour Program of the Teacher Training in which you enroll. Certain restrictions apply on qualifying credits, please email cathyyogasphere@gmail.com or call 215-579-6130 for more information!
Curious if the Advanced Training is right for you? email cathyyogasphere@gmail.com.
Our unique Advanced Teacher Training and Immersion Program centers around 150 hours of Training in our Core Program, consisting of 11 weekends over a 10 month period (Sept 2019– June 2020), as well as ZOOM video meetings, specialty asana classes, and the philosophy and practices of Yoga.
* For 200 Hour YA certified teachers, completion of the Core (150 Hours) and Elective (150 Hours) Programs gives eligibility for certification with Yoga Alliance at the 500 Hour Level. The Elective Program provides self-selected areas of study from accredited workshops and trainings over a 2 year period (Sept 2019 – Sept 2021). The electives are stand-alone units, allowing each person to select the topics that fit their specific interests, with 10% discount for any held at Yogasphere. Up to 50 hours of the Elective Program can be obtained at trainings outside of Yogasphere with pre-approval to ensure they meet the requirements of Yoga Alliance.
* For students and those teachers not interested in attaining the 500 Hour YA certification, the Core Weekend Training Program allows for immense personal and professional enrichment, with Yogasphere certification for 150 CE Hours given upon completion.
Our 2019- 2020 schedule and detailed curriculum is here :
Yogasphere 300 Hr Adv Teacher Training 2019 – 2020
To apply, please email completed application to cathyyogasphere@gmail.com:
Advanced Teacher Training Application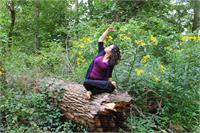 January 26th-28th 2017
Friday: 6-9 pm; Saturday 11:30 am-7:30pm; Sunday 10:30 am-6:30pm
Cost: $350 by 1/1/18; $400 after(This training is open to all YA certified teachers for 30 hours of continuing education. It is ALSO open to any students and wellness/ healthcare/caregivers professionals who want to learn more about restorative practices: for non credit hours. Certificates of completion are presented after all outside classwork and assignments are completed.)This three day training will give all 200 hour certified yoga instructors the opportunity to immerse themselves in the art of restorative yoga. The hours spent in training, plus the take home project due within 30 days of the training's end, will give the instructor 30 CEUs through the Yoga Alliance; as well as the confidence and skill to teach restorative to their yoga communities!This training is very extensive and expansive; connecting to restorative yoga from more than just the physical dynamic of asana. We dive into deep and yet simple practices to build your restorative toolkit; and create a more dynamic practice for yourself and your students.We will cover 15 common restorative asanas, as well as some unique variations and a list of preparatory asanas. Each pose will be experienced using a wide variation of props and assisting; as well as appropriate sequencing and timing for restorative classes. We will cover over a handful of pranayama practices (breath work) to help connect students to softening and restfulness, as well as to the subtle body. This training will include learning several meditations that are applicable to restorative classes, both seated and reclined; including a basic yoga nidra. We work with mudra practices and mantra practices as well, to build a deeper connection to vibration, energy and elevated consciousness. This training will also include an Ayurvedic component, giving the instructor a whole new viewpoint to restorative from the perspective of the doshas, the seasons, and the time of day. We will also discuss scents and poetry and sacred, soothing music to create an even more restful and delightful atmosphere for our restorative setting.Each participant receives a 20+ page manual, designed by Rachel, that includes all that we cover in the training. Participants also receive access to an online database Rachel has created over years of leading this training; filled with imagery of each posture variation, assisting photos, recordings of all meditations and practices, as well as the video and audio from their own training.
11 Weekend Trainings, starting April 2019!

Contact RaeAnn Banker at raeann@vedicplanets.com for more information on Vedic Astrology Training or personal, detailed readings!
Vedic Astrology can you help us understand many things about our lives. It can help us make the best use of the precious time we have in this life, by working with the natural cycles in our universe. This 200-hour program will prepare you to read Vedic astrology charts with clarity and confidence, including the birth chart and the major harmonic charts. You'll learn to understand the strengths and vulnerabilities, values, habitual patterns and goals of each person whose chart you read, whether you're reading as a service, a profession, or both. You'll learn how to provide information and guidance in a useful, non-judgmental way. The course is offered live over 11 weekends, and you can attend in person at Yogasphere Doylestown, or online from wherever you are. Videos of all sessions are also included, so you can study on the schedule that works best for you. Professional certification will be provided to everyone who passes the final examination. Participants will receive personal guidance and feedback on assignments throughout the course, and those desiring certification will have three opportunities to pass the final exam.
Each weekend features 12 hours of instruction: Fridays from 7-9pm, Sat/Sun from 1-6pm.                                             All levels welcome. No prior experience necessary.
Weekends: April 26-28; May 17-19; May 31- June 2; June 21-23; July 12 -14; Aug 2-4; Aug 23-25; Sept 13-15; Sept 27-29; Oct 11-13, Nov 8-10.
Examinations are offered once a month beginning November 2019 and ending August 2020. Tuition: Early Bird dares, $1500 by April 1st or 3 payments of $525 each on 4/1/19; 7/1/19 and 10/1/19 (automatic payments only).
Regular tuition: Single payment $1600 by April 20 or 3 payments of $575 each 4/20/19; 7/20/19 and 10/20/19 (automatic payments only.)
RaeAnn Banker focuses her practice of Vedic Astrology on supporting the process of awakening. Her intention is to provide the clarity needed to deepen the experience of awareness in each moment. RaeAnn has been an ongoing student of Parvathi Nanda Nath, master teacher and yogini adept, since 2001. She is certified with the Vedic Academy of Art & Science.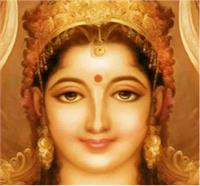 Our next dates for this program are Sept 2020 – May 2021, details to follow <3
For dedicated students, practitioners and teachers of yoga!
YOGASPHERE, registered 500 Hour Yoga School (RYS500), offers an extensive, in-depth Sri Vidya immersion for dedicated students, practitioners and teachers of yoga! This immersion will be fully recorded, allowing for in-person or remote attendance as needed to accommodate your schedule. Full details are in the brochure link below.
This authentic Sri Vidya Immersion Program provides the structure and practices precisely designed to catalyze spiritual growth and personal skillfulness to embody transformation toward our highest realized self. We will work to reveal and integrate the strength, resilience and dedication to service needed to thrive during these difficult times and establish a dedicated group toward this, or sangha, at Yogasphere. The immersion begins in September 2018 and runs through June 2019 on 7 dedicated weekends (Saturday and Sunday) and includes a summer 2019 guided, self-scheduled sadhana, as well as biweekly web conference practice sessions.
The lead teacher for this immersion, Cathy Armstrong Frank, and all teaching staff and practices, are authorized and fully approved in this Sri Vidya lineage by Saraswati River Yoga founder, Yogasphere co-founder and Yogini Adept Parvathi Nanda Nath. These authentic lineage practices of transformation are extremely rare to find in undiluted or uncorrupted form. This is a high-level immersion for serious students who desire to recognize and move through personal habitual patterns that cause difficulties in life.
The meditation, mantra and self-awareness practices of Sri Vidya establish emotional, mental and even physical body clarity and strength. This training requires maturity and an understanding of healthy group dynamics and personal responsibility. Some experience with meditation or mindfulness is recommended. A different way to live is truly possible through dedicated practice and application of this philosophy. Participants who have a 200 Hour YA Teaching Certification will be eligible to receive 108 Hours Advanced Teacher Training upon completion of all Immersion requirements.
If you have the spark of interest, please contact me directly at cathyyogasphere@gmail.com.